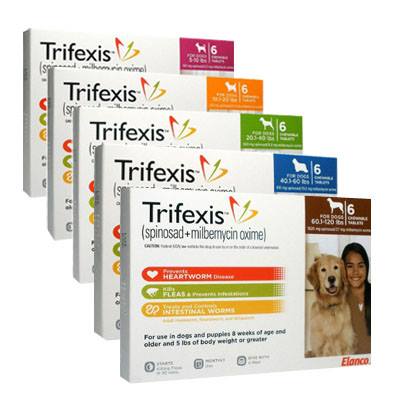 TRIFEXIS – Mfg. Rebate – $50.00 of 1 year supply Trifexis.
Trifexis is a chewable tablet that kills fleas & prevents infestations, protects against heartworms, and treats & controls adult hookworm, roundworm, and whipworm infections. Once a month & you're done!
SENTINEL – Money Saving Mfg. Rebates are here! $10 off 6 month supply. $25 off 1 year supply. Sentinel Flavor Tabs protect dogs against heartworms, fleas, whipworms, roundworms and hookworms.

HEARTGARD – Mfg. Rebate Purchase 12 doses, get &12.00 back!  Prevents heartworm disease, development of adult stage heartworms, controls roundworms and hookworms.