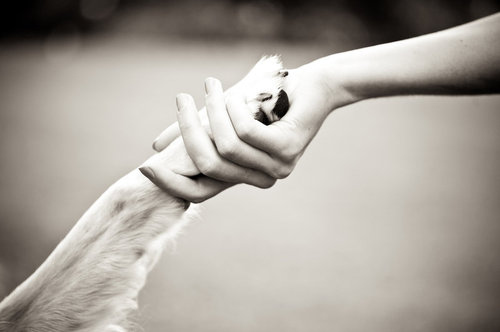 One of the most difficult things of owning a pet is saying good-bye at the end of their life. There are many factors that go into deciding to euthanize a pet, and it is a private decision that differs from each pet owner. We will work alongside you to help you understand options and answer any questions. When the decision is made to say goodbye, we'll do our best to make the process as stress and fear free as possible – for both you and your pet. Our euthanasia services are conducted with respect, compassion and care.
We will discuss your wishes for your pet's after care regarding cremation options and other mementos available to honor your pet's life. We are partnered with "The Pet Loss Center" located in Austin. To help the grieving process, they offer a variety of memorial options from urns to art work from your pet's ashes and many other beautiful keep sakes. They also provide pet memorial services and grief resources.
The process is very personal and individual and will be discussed by your veterinarian in a prior appointment or sometime the day of the event. We welcome our pet parents and their family to be in the room with their pet. Should you choose not to be present during this difficult time; we want you to know that we understand. Rest assured that we will treat your pet with the love and respect that they deserve. The process itself is peaceful and pain-free. Once the process has concluded; we will give you time to honor your pet and say goodbye in privacy.
Our staff of caring professionals are here to accommodate and help you through this painful experience. The decision to euthanize is difficult – even if it is a gift of love to let your pet go with peace and dignity. We are here to help you through this transition.