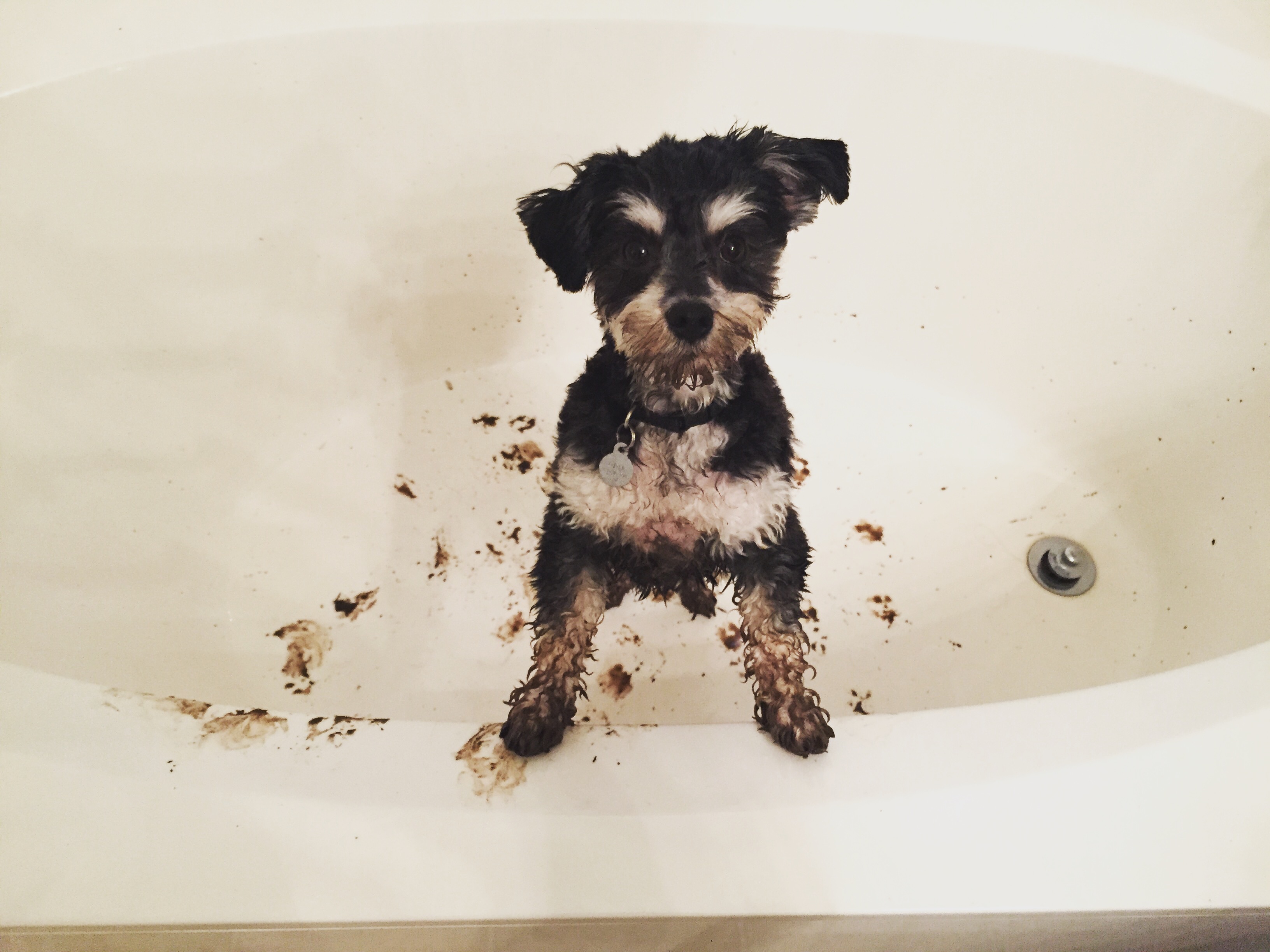 Our dog bathing facility is dedicated to consistently providing high customer satisfaction by delivering excellent service and quality work. We want your dogs experience to be as stress free and comfortable as possible in a sanitary and safe environment. In addition, you won't find a more caring and gentle bather with over 40 years of experience.
Our bath services include: high quality products for cleansing and conditioning the coat, ear cleaning, anal gland expression, nail trim, undercoat deshedding and fluff drying.
Medicated baths are available and can help ease some skin conditions. If he/she suffers from allergies, flea dermatitis, or other skin conditions; a medicated bath may provide some relief.
We can recommend a medicated bath after we've examined your pet and diagnosed the issue. Call us to schedule an appointment to see one of our doctors so we can help your pet get on the road to feeling better.
Our prices are based on size and length of coat. Additional charges will apply for medicated shampoos, behavioral issues and veterinary technician/doctor services. No haircuts available.
Appointments are required and drop off time is 7:00a.
We want your dog to leave happy, healthy, looking and smelling fantastic!